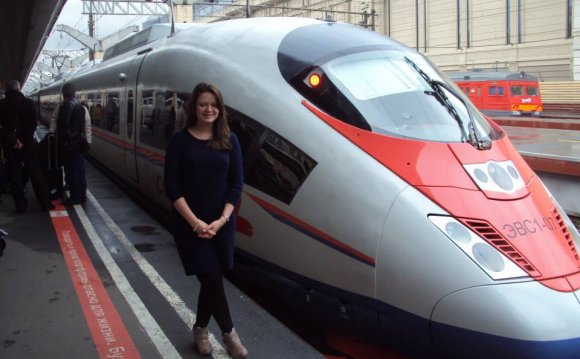 Pay in popular graduate careers: | | | | | | | | | | |
The highest starting salaries for graduate jobs are typically with investment banks and law firms. The annual survey carried out by the Associate of Graduate Recruiters (AGR) and published in September 2015 put law firms ahead of all the other career sectors covered, with a median salary of £37, 000 in 2014/15. The next highest starting salary was with banking and financial services employers, at £31, 250.
With any employer, it is always worth looking into the whole salary package rather than pay alone, as there may also be significant benefits to take into consideration.
Graduate starting pay by business sector
Here are the predicted starting salaries for 2014/15 across a range of business sectors, as reported in the AGR survey in September 2015. It's important to remember that AGR members include many large multinational employers that tend to offer relatively high starting salaries, so these figures are not representative of graduate pay across the board.
Law firm £37, 000
Banking or financial services £31, 250
Consulting or business service firm £28, 500
Fast-moving consumer goods (FMCG) company £28, 500
IT/telecommunications £28, 500
Accountancy or professional services firm £28, 000
Energy, water or utility company £26, 750
Engineering or industrial company £25, 750
Construction company or consultancy £25, 500
Public sector £23, 750
Retail £21, 500
Other £22, 000
Pay and benefits in investment banking
Benefits offered by investment banks typically include a discretionary bonus, life assurance, gym membership, a pension scheme with company contributions and private healthcare. Other benefits available from some investment banking employers include share options and a golden hello.
Pay and benefits in accountancy
Accountancy starting salaries with big recruiters are likely to be in the region of £25, 000 a year and upwards. Qualifying with a professional body usually takes three to four years, and most accountancy employers will pay for your exam fees and give you time off to study. You may be offered a graduate loan as part of your overall package of pay and benefits; larger firms, such as the Big 4, may offer up to £7, 000 interest-free.
There are good prospects for future wage increases. CIMA, the Chartered Institute of Management Accountants, is a professional body that offers accountancy qualifications. It reports that its part-qualified students in the UK are earning on average £31, 432 in basic salary, plus £1, 512 in bonus payments. ICAEW (the Institute of Chartered Accountants in England and Wales), another professional body offering accountancy qualifications, says that the average earning potential of ICAEW chartered accountants in business six to nine years after qualifying is £85, 900 (£71, 600 salary plus £14, 300 bonus).
How much can you earn as a trainee solicitor?
Graduates who join large and medium-sized commercial firms tend to earn the highest solicitors' starting salaries, which can be as high as £50, 000. Benefits offered by large recruiters often include season ticket loans, private healthcare, life assurance and gym membership. Check whether the firms you are interested in will sponsor you through your GDL or LPC. Some also offer a maintenance grant to support you while you are studying.
How much can you earn as a barrister?
The most generous pupillage awards are available from commercial and chancery sets, where they are usually between £40, 000 and £65, 000 for 12 months. Sets carrying out publicly funded work are likely to offer significantly less, but all pupillages must offer an award of at least £12, 000 for 12 months. If you are successful in establishing your practice after obtaining tenancy, you are likely to see a substantial increase in your earnings, whatever area of law you have chosen to specialise in.
What salary and benefits can you expect in management consulting?
Here is a selection of graduate starting salaries with management consulting employers on targetjobs.co.uk in 2013/14:
Accenture: c£31, 500 plus a £10, 000 bonus within the first two years of working for the company.
CHP Consulting: £40, 000 plus a £5, 000 sign-on bonus.
IBM: £30, 000+.
Other benefits that could be on offer range from MBA programme sponsorship to performance bonuses and a laptop and smartphone on joining. There may also be other benefits such as paid sabbaticals and the opportunity to take unpaid leave.
What is the typical starting salary for a graduate job in IT?
Graduates who take up IT jobs with leading employers can expect starting salaries of £21, 000 to £30, 000 – more in some instances. Here are some examples of the pay that was on offer for 2015 entry for specific IT graduate schemes:
aquilaheywood: up to £28, 800
BAE Systems: £25, 000–£28, 000; 28, 000+ Sigma Leadership Programme
BAE Systems Detica: £27, 000+
BT: £27, 750 - £31, 500 (technology roles)
CGI: £26, 000 PTS (programme and technical services) division; £21, 600 outsourcing services division
Some IT employers offer higher starting pay to applicants who have a masters degree or PhD.
What do you earn as a graduate engineer?
The highest starting salaries for graduate engineers are typically with global oil companies, which may offer as much as £33, 000. A small regional employer is more likely to offer around £18, 000, and starting pay with the larger graduate recruiters tends to vary between around £22, 000 and £30, 000. Further down the line, incorporated engineers typically earn around £45, 500, including bonuses and overtime pay, while chartered engineers earn around £63, 000.
What's the graduate starting pay in civil and structural engineering, construction and surveying?
The 2015 graduate starting salaries with top employers on targetjobs.co.uk were mostly between £20, 000 and £33, 000. The salaries on offer from the three most popular recruiters in this area, as listed in The Guardian UK 300, were as follows:
Starting salaries with smaller employers are likely to be lower, particularly outside London and the south east.
What salary can a graduate property surveyor expect?
The typical starting salary is £20, 000–£25, 000. It's likely that your pay will increase as you pass your APC with RICS or the Royal Town Planning Institute. When you are researching employers, consider whether they can give you the range of experience you'll need to gain chartership. Gaining your professional qualifications is crucial to your future pay prospects.
What is the starting salary for a teacher?
A newly qualified teacher (NQT) in England and Wales usually starts work on the minimum rate of the main pay range, currently £22, 244 a year (rising to £27, 819 in inner London). Academies and independent schools may offer different conditions.
What is the starting pay for a graduate career in consumer goods?
The starting salary with large fast-moving consumer goods (FMCG) companies is typically between around £25, 000 and £31, 000. The most popular employers in this area include L'Oréal, Procter & Gamble, Unilever, GlaxoSmithKline and Nestlé. Large consumer goods companies usually offer a range of graduate schemes specialising in different areas, so, for example, the options available within Unilever's future leaders programme include financial management, supply chain management, business and technology management and marketing.
Source: targetjobs.co.uk
RELATED VIDEO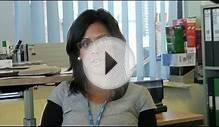 Top tips for finding the right job after graduating from ...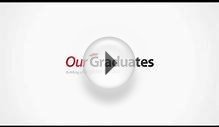 Our Graduates: The Latest Jobs For Students & Graduates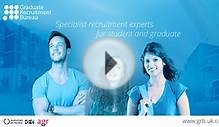 Diageo Graduate Scheme
Share this Post